Well just because it rained last Friday and canceled my go-kart racing on the asphalt oval, doesn't mean that you cannot get in some laps and not have any fun. Since it rained lightly that just meant that our homemade dirt oval track did not need as much preparation time. And yes, it is as much fun as it looks on my face inside the helmet.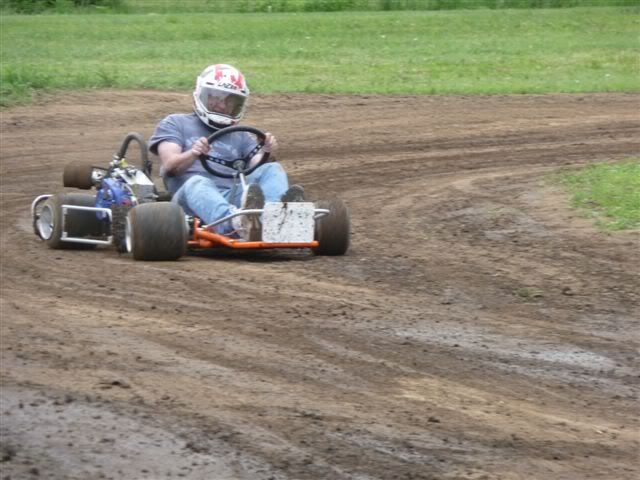 And the Old Man known as Deathwish is absolutely having a ball also as I'm chasing him down.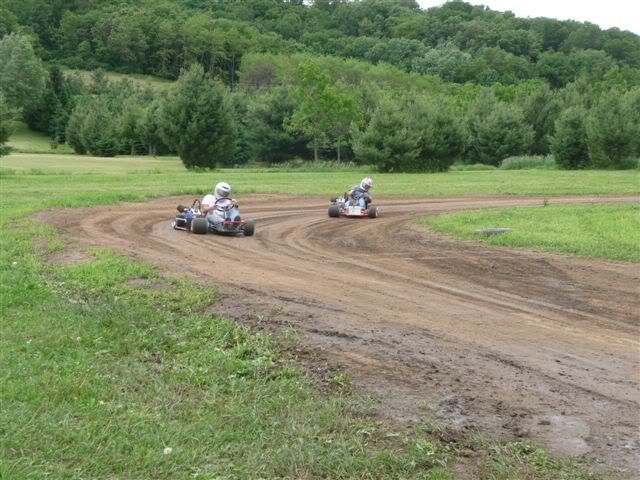 The dirt track was in good shape and the scary part is that our lap times are almost as fast on the 1/8 mile dirt as they are on the 1/8 mile asphalt. The kart frames are the same as our asphalt karts minus the bodywork, engines are the same, as are the tire sizes.
And the wildlife does not seem to mind it as the deer came out later to investigate what we were doing and the turkey flew in and then flew off as we were taking a short break adjusting the karts.